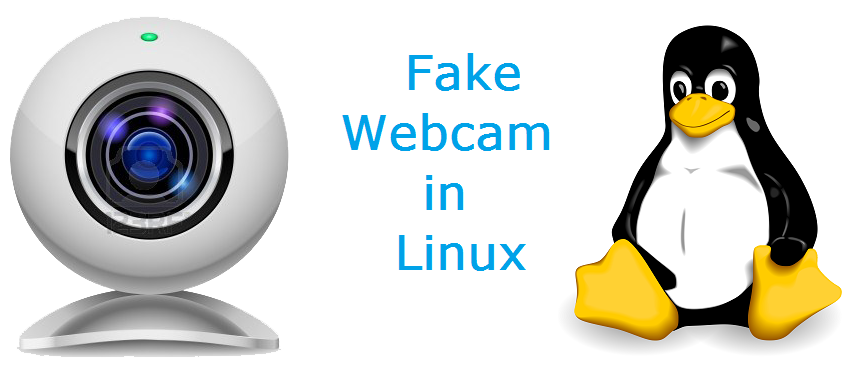 Everyone want some extra services from their devices. Yeah we know you want to be a super user. Ok, So in your super user sequence today we add one more trick. Yes this one you read above "How to use fake webcam in Linux"
In Windows many tool available for fake webcam. Through the help of Fake Webcam Software user can play a video instead of his live videos in front of his webcam.Why we use fake webcam ? this question is quite simple. Many reasons are there to use this type of service maybe fun or other important thing.We can also control many webcam at a time through the help of webcam mange  software.All windows software which are available for Fake Webcam are paid.

We are Linux users and you know there is no restriction in our programs. Most of communities work for us. So there is no chance to money. how ever you can donate for support the product.
Fake Webcam on Linux:
Many packages are available for webcam control. like AVLD, Vloopback and many others but they are quite difficult to manage in kernel 2.6.31. Don't worry now a Better GUI tool available for webcam control 
WebcamStudio
.
Through the help of WebcamStudio you can manage your webcam according to your need. If you ever wanted to become a broadcaster, WebcamStudio is the tool that you need. No complex script files to configure, easy installation and update, easy interface to use while streaming live over the Internet.
WebcamStudio is a multifeatured virtual webcam software that can be used with Skype or a flash website like UStream, to create a professional looking broadcast, including banners, animations, transit animations and icons, etc…
How to WebcamStudio:
First Download the official release of WebcamStudio from here.
Make sure you already installed java in your system.
Extract the Download tar file in any location.
Locate your terminal on the extracted folder.
then type

./configure

then

make

after that make install
Congrats  WebcamStudio installed in your system.
to launch WebcamStudio See on installed apps. Click on Webcamstudio icon, If icon not exists then open terminal and type webcamstudio .
Now  an application launched on your desktop. you can control your webcams  according to your need.
Features of WebcamStudio:
You can control many webcams on your single click.
IRC channel visible.
You can make your own videos when you make how's to tutorials.
You can set custom text and banners according to  your need.
You can also control background music.
You can use your friends laptop  webcam as your webcam.(PicInPic)
Weather widget
Multiple effects on screen.
Use all kinds of devices as webcamera like a MiniDV, your iPhone, android etc
Search Content List:
How to use Fake Webcam in Ubuntu.
How to use Fake Webcam in Linux Mint.
How to Control Webcam According to our need in Linux.
Linux Webcam Controller.
How to use fake webcam in Chatroulette, skype.
Fake webcam in Chatroulette in Linux.