Hello Users, We all know about Amazon Prime video service where we enjoy all latest movies and TV Shows and pay an annual fee to watch all these videos. Everyone knows about Amazon offline video download service where you can enjoy videos even when you don't have the internet. But a problem may occur when you want to watch your downloaded movies on your laptop/computer without the internet which is not possible because of Amazon offline video facility only available on the app like Android App, iOS App. So here we suggest a solution for you, you can easily watch your favorite movie or TV show offline anywhere via downloading Amazon Prime videos in your system. In short, we are talking about a software which downloads Amazon prime videos offline and now you can move this downloaded file anywhere where you want like in your Mobile, tab, laptop, pen drive etc.
Here we are talking about a third party software which should install in your system. Once you play Amazon prime videos on the web browser like chrome then this download manager software auto detect the Prime video and suggest for download. Now you need to click on download button and that Amazon Prime video automatically downloaded on your system. Its works like Internet Download manager (IDM) which is so famous in the world in downloading large files section.
Here the third party software is XTREME DOWNLOAD MANAGER which is a powerful tool to increase download speed up-to 500%, save streaming videos from YouTube, Metacafe, DailyMotion, Google Video or any other website, resume broken/dead downloads and schedule downloads.XDM seamlessly integrates with Microsoft Edge, Firefox, Chrome, IE, Opera, Safari and all popular browsers, to take over downloads and saving streaming videos from web.
Download link & Install Guide of XDM:
You can install Xtreme Download manager on any OS like Windows, Linux, Mac and XDM also available for JAVA run time environment.
Click here to Download XDM
Just download the setup file and install via double click on that file. Now launch the XDM. A pop appears which asks for Browser integration just choose your preferred browser like chrome or firefox. After choosing XDM gives an extension/plugin link, open that like and install that extension/plugin in your browser now you are ready to go. Now XDM is capable to download Amazon Prime Videos in your system offline to watch later.
Download guide of Amazon Prime videos for Laptop/Computer:
As suggested please first install XDM in your system. now open Amazon Prime videos website https://www.primevideo.com and log in with your account details. Once you logged then play any video like movies or TV shows which you want to download. Once the video started playing then you see a download button appear on right side bottom screen. Just click on this button and look for a .mp4 file extension file. Once you found that file click on that file now you see system started downloading this video.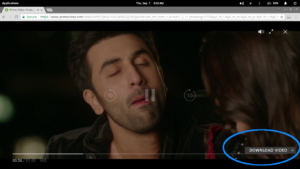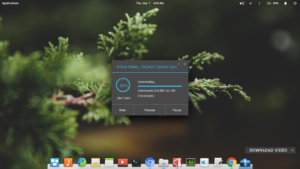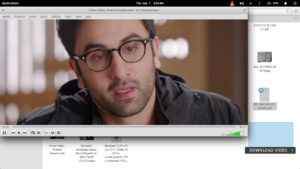 Now you see you can enjoy all Amazon videos which you want to download offline to share with your friends. Because we all know we can't share our Amazon account details but we share downloaded movie or TV show easily. Now just download Amazon movie and share with friends.
Now please don't search for extensions, plugins to download Amazon videos in your computer because XDM fulfilll your all needs. XDM also play a powerful download manager role where XDM easily increase your download spped up to 500%. Now you can easily download Amazon Prime videos and can play on any device where you want to like your laptop, computer or your mobile (Both Android, iOS) without any app.