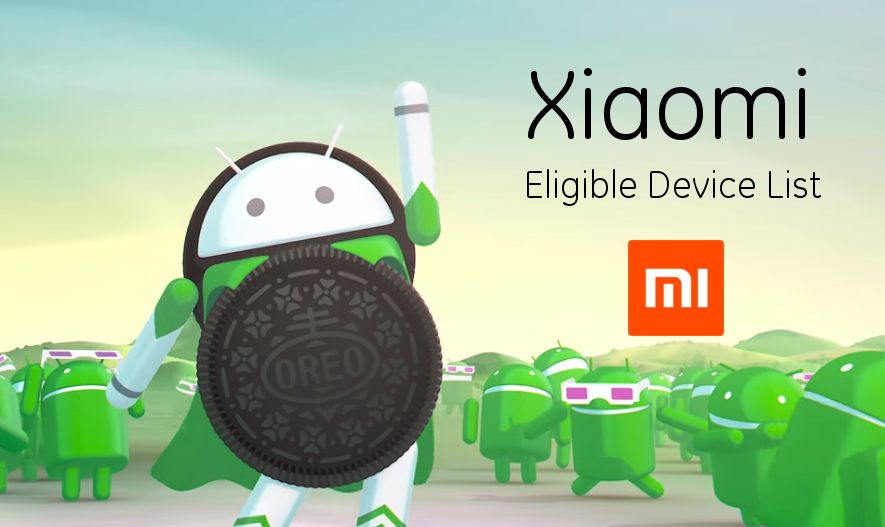 Hello MIUIers, hope you are doing well. As you know Google already released Android 8.0 Oreo edition for our mobiles. So today we talk about Oreo updates in Xiaomi mobiles. We all know how Xiaomi updates works. As of now, Google introduced Android 8.0 Oreo and here we still suffering to get Android 7.0 Nougat update in over Xiaomi mobiles. So here we discuss we discuss which Xiaomi devices possibly get Android 8.0 Oreo update. If they get an update then when Xiaomi MIUI Global users receive Android 8.0 Oreo updates in their MIUI editions. If think MIUI version increase because of Oreo then this is not necessary. There is no need to change MIUI version to release Oreo updates in Xiaomi mobiles. Hope previously you listen to MIUI 9 Marshmallow based and also MIUI 9  based on Lolipop. So May be you get MIUI 10 based on Android 8.0 Oreo or else you can simply get updates in MIUI 9 which is based on Oreo.
If you are thinking to get soon Oreo updates in your Xiaomi devices then please forget it. There is no chance to get MIUI which is based on Android 8.0 Oreo in near future. Because you know MIUI is a custom screen so they paste too much code over on stock Android. Every time when Google launches new Android versions MIUI team need to analyze these updates and make changes to it which are supported by MIUI.  MIUI team has very long testing cycle to provide bug-free OS.
First, they made China MIUI based on Oreo.
Then provide MIUI China beta testing team.
Then Developer ROM
Then Stable ROM
After that Global Developer, Glable Stable
Currently, Xiaomi rolled out MIUI 9 update for approx all devices. No, MIUI 9 not based on Nougat for all devices some based on Lolipop, Some are on Nougat, Marshmallow etc.
Android 8.0 Oreo Eligible Xiaomi devices list:
As you know Xiaomi always late to provide Android updates in MIUI. So as expected there is no chance to get Android Oreo updates in Xiaomi phones before Jan 2018. Here we also want to clear you that not all Xiaomi devices get Android 8.0 Oreo update because some devices already completed their life cycle like Redmi 1s, Redmi 2, Redmi 2 Prime, Redmi Note 4G. If you have Xiaomi Mi 3, Mi 4 then you can test Oreo updates because of XDA Developers. If you have Mi 5, Mi 6, Mi Max 2 then surely you get Android 8.0 update in your Xiaomi device.
| | |
| --- | --- |
| Model Name | Android 8.0 Oreo Update Status |
| Xiaomi Mi 5, Mi 6, Mi Max 2, Mi Mix, Mi Mix 2 | Yes, Surely get MIUI update based on Android 8.0 Oreo. |
| Redmi 3s/Prime, Redmi Note 3, Redmi Note 4, Redmi Note 5 | Chances are high to get Oreo Update |
| Redmi 1s, Redmi 2/Prime, Redmi Note 4G | Never get Oreo updates because these devices life cycle is over. |

Features list  of Android 8.0 Oreo (Open Wonder):
Accessibility button
Accessibility volume
Adaptive icons
Ambient screen
Background execution limits
Background location limits
Deep color
Downloadable fonts
Install unknown apps
Integrated printing support
Linkable files
Native C/C++ API for high-performance audio
Notification categories
Notification snoozing
Pointer capture
Project Treble
TextView autosizing
Tooltips
Wi-Fi Assistant