Hello Android users, hope you are doing well. Today we talk about Best utility Apps on Google play store which is helpful for you. OR you can say these 5 Apps should be installed on all Android phone because of their usability. After using these apps you won't regret because we discover these apps according to users requirement. These utility apps are surely helpful for you. Here we listed top 5 Utility apps for your Android. All Apps are best in their particular department. So you can use according to your need. Best Apps for Android 2017 listed here for utility app section.
1. Pocket Sense:
This Android application is on the top of my list. Reason? This application saved my Redmi Note 3 from getting stolen by a pickpocket. It is a very handy application for daily travelers. This app warns us whenever someone tries to sneak into our pocket to steal the mobile phone. All it does is to start an alarm sound so that you can be aware of the happenings. In short, it safeguards our phone whenever there is a chance of losing it.
Google Playstore Free Download link of Pocket Sense App – Click here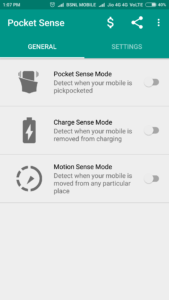 2. Meteor:
Are you having a slow internet? Have you ever felt irritated when you can't use an app due to the slow internet? This app might help you here. It is helpful when you are living in an area where network connectivity is low. Although JIO 4G is here still sometimes slow internet does cause problems. All you have to do is to launch this app, test your internet speed and then this app will generate a list of those applications which can be used in that network speed. Check the images attached for full details. This application helps us when we are traveling and can't decide which app will be perfect for the 2G/3G net speed.
Google Playstore Free Download link of Meteor App – Click here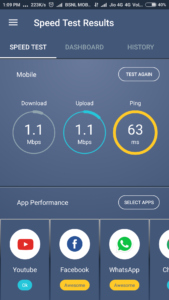 3. Glass Wire:
In this world of internet, is privacy your main concern? Have you felt that any particular application is affecting your privacy? This application will tell you that whether it was for real or were you just dreaming! This application tracks the internet usage of individual apps, warns us when there is excessive data usage and creates a graph of the usage! AGAIN! Check the images attached below for details. This application is nice and helpful for all the "Privacy Concerned" users out there! Try this app only if you want to check the internet usage of apps.
Google Playstore Free Download link of Glass Wire App- Click here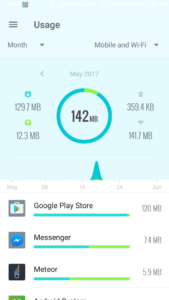 4. Hooked:
Sitting in a cafe, waiting for someone? Waiting in queues for tickets? Traveling and doesn't want to indulge useless talks with drivers? Do you like reading chat stories? Do you have some extra 5-10 minutes to spare? Want to utilize your small break for some entertainment stuff? If this is your situation, then this application is perfectly suited for you. Try this app.! There are short chat stories to read (Who doesn't love reading someone else's chats?) which can help you pass these extra minutes. This app is addictive but still, you won't be able to waste your time here due to time limit based restrictions.
Google Playstore Free Download link of hooked App – Click here
5. Money Lover:
Money saving is a good habit which starts when we keep a track of it. This app helps us doing the same in a very efficient and user friendly manner. I have tried many such applications but this app has a brilliant and simple UI where you can keep track of various WALLETS like Cash, PayTm or Bank Accounts. This app has a variety of brilliant features for innovative saving methods. I have been using it now for more than 4 weeks now and I have observed that this app does help in saving money. #StartSaving
Google Playstore Free Download link of Money Lover App – Click here
No matter which Android Version your are using right now. These utility Apps worked on all Android versions. like KitKat, Lolipop, Marshmallow, Nougat etc. So enjoy these awesome utility Apps which is very useful in your daily life. Always be smart and use app which is more helpful in your daily life. Enjoy Smartlife through the help of these awesome Utility Apps for your smartphone.That's all for now but I will be back with more such awesome apps and their hacks. Stay Tuned