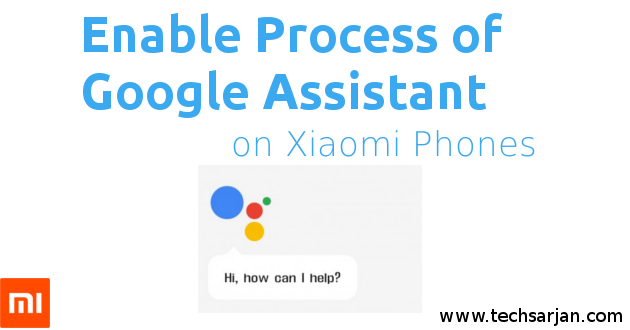 Hello MIUIers, hope you are doing well. Today we talk about Google assistant install process on our beloved Xiaomi phones. Here we give step by step instructions for enabling Google Assistant feature on your Xiaomi phone. Everyone know Siri,  Siri is a computer program that works as a personal assistant same thing happens at Google Assistant. here Google introduced Personal assistant called Google Assistant.
If you are thinking to install Google assistant on your Xiaomi Android then you can try Google Allo app. OR you can also try OK Google function on your Android phone.  Google assistant is already installed in your Xiaomi Android phone. You just need to do some steps to enable Google Assistant.
Steps to Enable Google Assistant on Xiaomi Mobiles MIUI 8 / MIUI 7:
As of now Google Assistant only available at Google Beta program. In short, you can understand that every company launch a software/program firstly for beta users, once they satisfy s/w performance then they release for the general user.  As we know Google assistant tested on beta users, So you need to subscribe Google Beta program in order to use Google Assistant on your Xiaomi phone.
Follow below link to enable Google Beta program
Click here for enable Google Beta Program
Now follow below steps to enable Google assistant in your Xiaomi phone which is based on MIUI 7/8:
First Set the default language as English (united States).
Go to Settings —> Additional Settings —> Languages & input.
Go to Settings —> Installed Apps —> Google Play Services —> Uninstall Updates (If you are unable to click on Uninstall updates option then kindly go to Settings —> Additional Settings —> Privacy —> Device administrators —> Android Device Manager and disable it and then go to Go to Settings —> Installed Apps —> Google Play Services —> Uninstall Updates).
Once you uninstall updates a pop message appears for it will ask for choose backup account, Choose a backup account and sign in.
Now go to Play store and update Google Play Services (If you did not find Google Play Services, then simply click on Google app on your phone and it will redirect you)
Once the Play Services are updated, then press and hold the home button for some time. You will get Google Assistant on your phone.
All set, Done.
After following above steps, you can enjoy Google assistant service on your Xiaomi phone. Now take services from your personal assistant.
Which is better Siri or Google Assistant?  Don't compare them use them and feel the difference.
Device is locked Error solution of Google Assistant:
After enabling of Google assistant, Maybe you face a Device locked error. which is a common problem. Don't worry you can easily solve this device lock error when you use Google Assistant.
Clear the cache data of Google App. If you don't know how to clear then go to Settings —> Installed apps —> Google then clear cache data.
Turn off your screen lock. If you don't know how to turn off then Go to Settings —> Lock screen & Password —> Set Screen Lock. now give your existing password and turn off the lock.
Exit to the home screen.
Again turn it ON using the same steps given above.
Device Comfortability with Google Assistant:
You can enjoy this Google Assistant on Android 5.0 lollipop, We tested on below Xiaomi devices
Redmi Note 4
Redmi Note 3
Redmi 3S Prime
Redmi 3S.
Mi5, Mi6
If you are thinking to enable Google assistant on Xiaomi Redmi 1s, Redmi 2, Redmi 2 Prime, Redmi Notte 4G, Mi4i, Redmi 4A then please wait we share a quick start guide for above following phones.
Enjoy Xiaomi services because:
Something wonderful is about to happen.