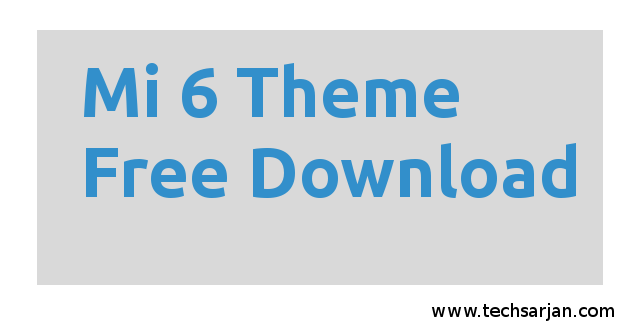 Hello MIUIers, Hope you are doing well. Today we talk about new theme which is made for Mi 6, But now you can enjoy Xiaomi Mi 6 official theme in your Xiaomi device. You can free download Mi 6 theme and can easily apply on your any Xiaomi headset no matter which is Redmi 1S, Redmi 2, Redmi 2 Prime, Redmi 3, Redmi 3s, Redmi 3s Prime, Redmi Note 4G, Redmi Note 3, Redmi Note 4, Redmi 4A, Mi 3, Mi 4, Mi 4i, Mi Pad etc.
This Mi 6 theme which you download from below given link, are comfortable on all MIUI versions no matter which is MIUI 7 or MIUI 8. However, if your device running on MIUI 8 then this theme perfectly working on your mobile device.
As you know Mi 6 launched in three variants
 6GB RAM + 64 GB Internal Storage – Approx Rs. 23000/-
 6GB RAM + 128 GB Internal Storage -Approx Rs 27000/-
 6GB RAM + 128 GB Internal Storage (Ceramic) -Approx Rs. 28000/-
Don't worry you don't need to pay above amount to enjoy the Mi 6 phone. You just need to download .mtz file which we share in below links, just install this .mtz file and you are ready to enjoy Mi 6 feel in your old Xiaomi device.
What's new in Mi 6 Theme:
3D color changing – Now your phone's color (lock screen) have a dynamic function. anytime change various color options in this theme.
Lockscreen gravity sensor – You surely enjoy this feature.
Dynamic desktop weather panel – newly designed weather panel for you.
Steps to install Mi 6 theme in other Xiaomi mobile:
Installing of a theme in MIUI is not too hard. Just follow some easy steps and you are ready with new theme.
Follow below steps to install Latest Mi 6 theme in Xiaomi Mobiles:
First, download Mi 6 theme from below link.
Click here to Download from MIUI Forum
Click here to Download from Google Drive
Now open Theme store on your Xiaomi Device.
Now tap on Offline icon.
Here you choose import option.
Now give your downloaded Mi 6 theme path.
Now Mi 6 theme in your offline themes. Apply this theme via selecting that Mi 6 theme.
All Set, Done. Enjoy.
After following above steps you can enjoy Mi 6 theme on your Xiaomi device. Here we share official mi theme download link as well as Google Drive link. Because if you download from MIUI forum then you need to less your one point. So in that case, if you don't have points in your account then go to Google drive link. here your Mi 6 theme which has .mtx file extension directly download.
If you want to know more about MIUI theme backup and import process. Click here to understand MIUI theme backup and installation process step by step.
Download Wallpapers on Xiaomi Mi 6:
You can set these photos as your wallpaper.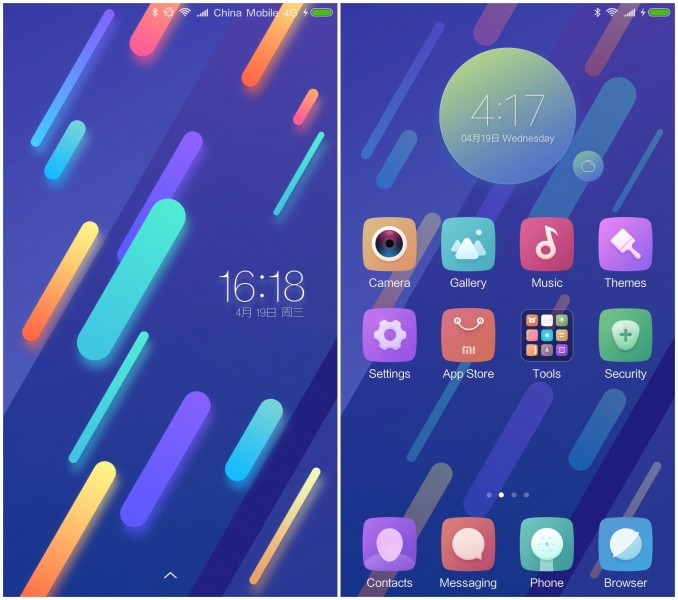 Soon we share most awesome and attractive wallpapers for your Xiaomi Mi mobile.
Enjoy Xiaomi service because:
Always believe something wonderful is about to happen!