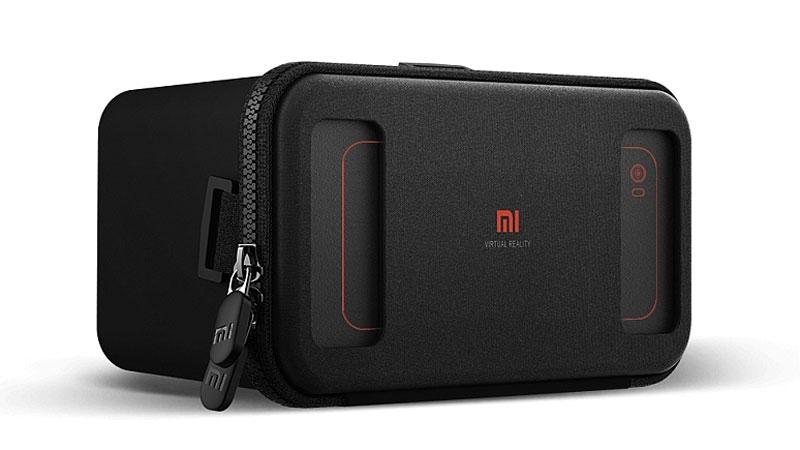 Hello MIUIers, hope you are doing well. Xiaomi introduced new Mi VR Play in the Indian market. New Mi VR play is comfortable with Google Cardboard. Virtual reality (VR) is the best way to explore the world without limitations. VR Play comes with Zipper Design with two-way zip. This is light weight gadget where you can enjoy videos with an immersive experience. Through the help of Xiaomi VR Play you can enjoy Youtube 360 Videos.
Features of Xiaomi Mi VR Play :
As you know, Xiaomi always gives more features in less price. Same thing again happen with VR Play. In this Gadget you can enjoy various new features. Some design specifications and features are given below :
Sealed with a zip
Lightweight Lycra
Dual front openings
Adapts for most phones
Anti-reflective lens
Textured metal button
Anti-slip strips
Prevents accidental presses
View 360-degree YouTube videos, Mi Live VR livestreams.
Enjoy panoramic VR photos on Cardboard camera.
Explore 360-degree Google Camera photo spheres.
Massive VR app library on Google Play.
Innovative two-way zip, lightweight Lycra.
Anti-reflective lens, textured metal button.
Dimensions: 201 x 107 x 91mm; Weight: 208.7 grams.
Xiaomi VR sealed with a zip Which is helpful in phone security. Mi VR Play is wrapped in smooth, lightweight, durable Lycra for long-lasting comfort. Xiaomi VR Play is comfortable with most regular and plus-sized phones with displays ranging from 11.9cm (4.7) to 14.5cm (5.7).
Xiaomi Mi VR Play supportable Mobile list:
Mi VR Play supports various screen sizes from 4.7 inches to 5.7 inches. If you are thinking your Redmi 2 work with Mi VR or not. they don't worry your Redmi 2 is perfect for Mi VR Play. Here we give some mobiles name with support.
MobileMi VR Play Support
| Mobile | Mi VR Play Support |
| --- | --- |
| Redmi 2 / Redmi 2 Prime | Yes |
| Redmi 1S | Yes |
| Redmi 3 / Redmi 3s / Redmi 3s Prime | Yes |
| Redmi Note 3 | Yes |
| Redmi Note 4G | Yes |
| Xiaomi Mi 3 | Yes |
| Xiaomi Mi 4 | Yes |
| Xiaomi Mi 5 | Yes |
| Xiaomi Mi Max | No |
| Xiaomi Mi Mix | No |
| Xiaomi Mi Pad / Mi pad 2 | No |
| Apple iPhone 6 | Yes |
| Apple iPhone 6 Plus | Yes |
Xiaomi Mi VR Play has supported all screen size between 4.7″ to 5.7″.  You can use this device with other mobile manufacturers like Samsung, Lenovo, Micromax, LeEco etc.
Xiaomi VR Play Next flash sale:
We all hate flash sales. but we can't do anything. Xiaomi devices always comes in flash sales. Soon you hear about the offline sale of Mi VR. The day will come when you get this Gadget on Amazon & Flipkart. But as of now Mi VR only available on official mi Store.
Mi VR Price in India: Rs. 999/-