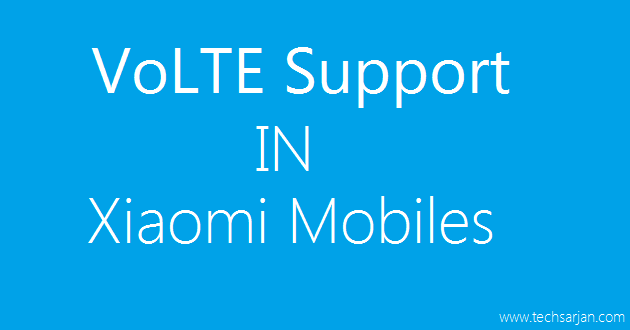 Hello  MIUIers, hope you are doing well, nowadays everyone has a fever of Reliance Jio. They want to enjoy fast 4G Internet including  VoLTE services. Xiaomi devices are comfortable with LTE network so you can enjoy fast 4G internet in your Mi phone. But if you want to use Reliance Jio VoLTE service then you must be changed in some settings. The method which I tell you is not official but you can easily enjoy VoLTE service in your Xiaomi Mobile. No matter which phone you are using Its work on all Redmi & Mi series. like Redmi 1S, Redmi 2 / Prime, Redmi 3S / Prime, Redmi note 3, Redmi note 4G, Mi 2, Mi 3, Mi 4, Mi 4i, Mi 5 etc.
Requirements For VoLTE enable Process :
You can find cracked version of this app if you don't want to purchase from playstore. Just search on Google "sqlite editor cracked apk" . We strongally recommended playstore installatin to avoid any problem in your device.
Steps to Enable VoLTE support in Xiaomi Mobiles :
You can easily enable VoLTE support in your Mi device. Just follow some easy steps.
Follow Below steps to Enable VoLTE Support in Xiaomi Mobiles ( Redmi & Mi Phones):
Install SOLite App & launch this app.
Go to files tab.
Tap on data > data > com.android providers.settings > databases.
open Settings.db , Global , search for Volte_feature_disabled
change value from 1 to 0
close sqlite editor , restart your phone , open settings > Sim cards & mobile network
All Set, done.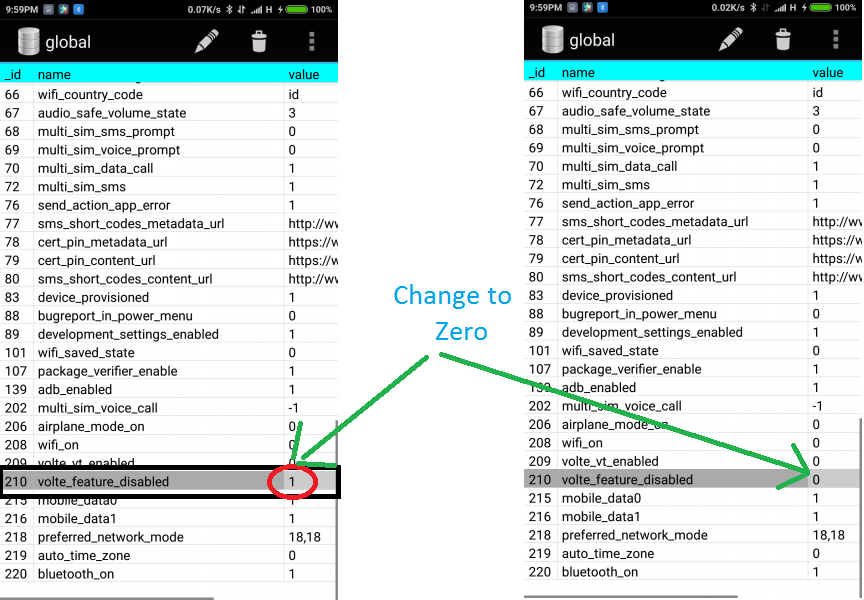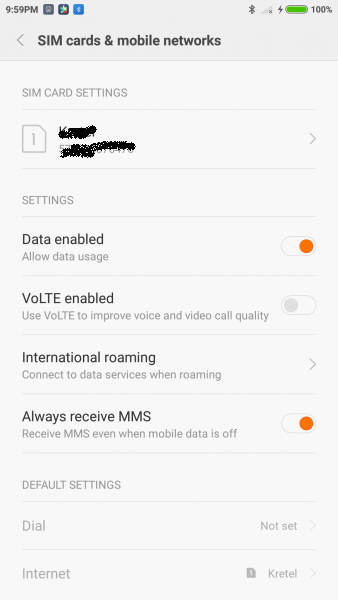 After following above steps you can enjoy VoLTE on your mobile. Xiaomi soon officially updates VoLTE in their device in next update. Till then you can enjoy Voice over LTE.
This trick works on all Xiaomi phones. Your Xiaomi mobile must support 4G Network. If you phone not support LTE network then you can't do anything. Normally Xiaomi All phones support 4G. So there is no need to worry just Enjoy Reliance Jio service. Full speed internet with Free VoLTE calls.
Official Xiaomi Mobiles List Which Support VoLTE – Click here
Enjoy Xiaomi services because:
Something wonderful is about to happen.
Image Credit : MIUI Forum