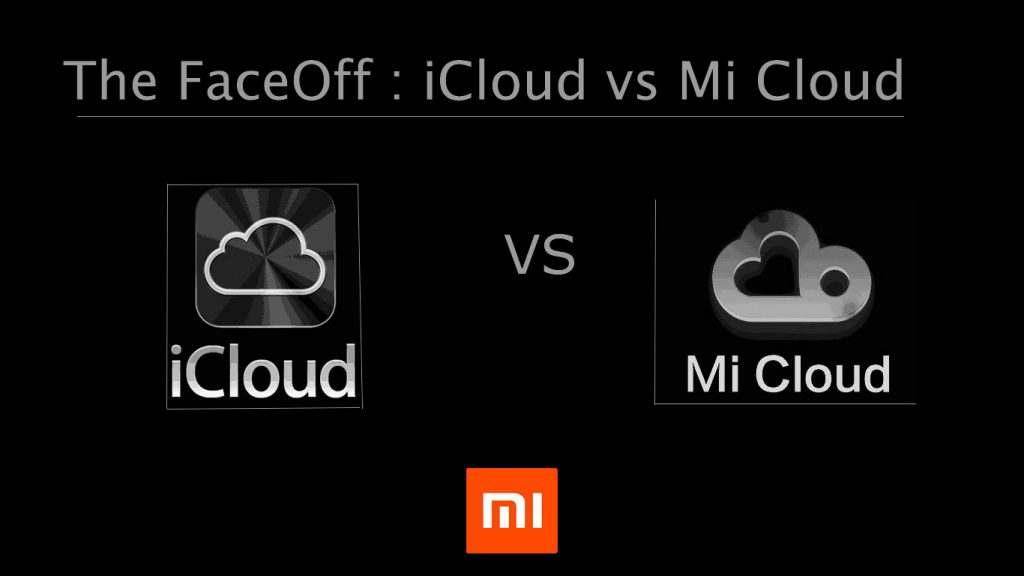 Hello MiUIers, in this post, we will be talking about Storage and Data Security . As the number of apps and games in the market are increasing, our storage needs are also increasing. Nowadays, even 1 TB Hard Disks are not able to fulfill our storage needs. Cloud Storage is probably the most promising aspect in this regard. They provide you around-the-globe accessibility and lifelong data security. Also, you don't need to worry about carrying it around. Since there are too many cloud services in the market. we decided to compare the most popular cloud storage service – the iCloud, to our beloved – Mi Cloud. So, here is the detailed comparison of these two giants in Cloud Industry –
iCloud
Advantages
iCloud can store photos , videos, docs, apps, music and it keeps them updated all across the Apple Devices(up to 10 devices)
iCloud automatically uploads every photo from your Apple Devices .
iCloud Drives – Stores all important files.
iCloud allows sharing of data with up to six other people(friends, family)
iCloud gives you 5GB Free Storage and up to 2TB on payment of Rs. 1300 per month.
iCloud can store notes and backups also
iCloud Can help to track phones with its Activation Lock Technology
iCloud Stores Mail, Calendars, Reminders etc.
iCloud Supports Encryption and Two Factor Authentication of data.
iCloud has Multi-platform support- it is available on Windows, Android as well as iOS.
Disadvantages
Not all Content can be shared in the Family Sharing Option, even after subscribing to the paid Family Plan.
The Data Cost after free 5 GB is quite high
Many of the functions like Find my Phone, Music Backup and Encryption are not available worldwide
The Application has too many bugs
It Lacks Support for older versions of iOS
It requires Regular Synchronization for ensuring Data Sagely
Two Way Authentication will be made available to limited users only initially.
Phone Tracking requires a regular internet connection
Mi Cloud
Advantages
Mi Cloud lets you store photos, contacts, messages, call logs etc.
Mi Cloud gives you 5 GB Free Storage
Mi Cloud syncs Data to all Mi Devices that the user possesses by itself.
Mi Cloud lets you connect to Mi Cloud from anywhere and any device like TV etc.
Mi Cloud has Multi-platform and Multi Device Support.'
Mi Cloud allows syncing Bookmarks, Music and songs from the point you left of.
Mi Cloud has a inbuilt PDF and File Reader application
Mi Cloud supports encryption and Two Step Authentication for all users.
Disadvantages
Lack of Cross Platform Support, although app is available on Apple Store
Lack of Notes Synchronization
Allegation of Data Leaking on Mi; although nothing was proved in court.
That's it guys, for this time. Now you can easily compare which one is good for you Mi cloud or iCloud.   Stay tuned to us and keep enjoying Mi Services, because we –
Always believe something wonderful is about to happen.