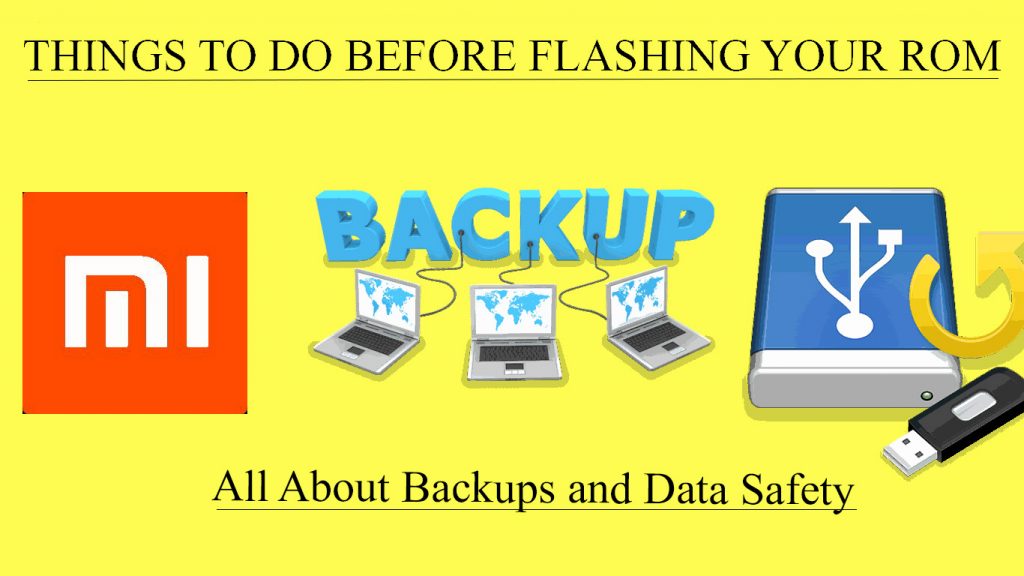 Hello MIUIers, in this post, I will be talking about the installation of MIUI on your phone externally from an archive. Android has offered limitless optimization options to us. Today, we can customize it the way we want, and also chose the versions and builds of Android we want on our phone. Half the charm of Android lies in Rooted Devices. So, before doing anything that has been described below, make sure that you check out our tutorial on rooting your phone and make sure that you root your phone. Although you will lose your warranty, your phone will be less secure and rooting is illegal in some nations, but in order to get more out of your phone, you need to take this step. So, before flashing your phone with the new archive, it is recommended to take some steps to ensure that your data is not lost and that you have safely and securely installed the new OS, and hopefully, you will be able to restore your phone to its original state even after changing the OS –
Custom Recovery
This is possibly the first precaution you can take before rooting or flashing your ROM. Check out "Backup and Recovery "Options in your Android Phone and make sure you setup a backup before making any modification. Go to Settings>Additional Settings>Backup and Restore in your phone to know more. I will be posting a short tutorial on this very shortly.
Battery Level
Whenever you install any update or any custom ROM, make sure to have a decent battery level in your device. As you would not be able to charge your phone while installation, you need to be ready even for the worst situations. Although, it is recommended to have a full battery before installing any Custom ROM, anything above 50% battery is enough.
Backup Contacts and other important data
The best way to protect your data is to backup your important contacts and data on an external source like a computer or an External Hard Disk.
Enable USB Debugging
Putting your phone in USB Debugging mode prepares it for direct connection with your computer via a USB Cable without notification or read log data. Flashing anything that does not come under official method is regarded as a development activity. That is why, whenever you perform any such task, it is HIGHLY RECOMMENDED to turn on USB Debugging. To do this, first go to Setting>About. Scroll Down to "Kernel Version" and click on it continuously for 7 times. This will unlock the developer options for your phone. Then go to Settings>Additional Settings>Developer Options. Scroll to USB Debugging and switch it on. You should also install appropriate USB Drivers on your computer.
Backup your IMEI
This is the most important step while installing a Custom ROM. Sometimes, your phone stores your phone's IMEI(International Mobile Equipment Identity) in a folder in the Root Directory. So, while installation of Custom ROM, if not backed up, the IMEI is lost and your phone does not catch network signal. So remember to backup the "efs" partition. I will be writing a short tutorial on this soon.
Backup your Current ROM
Make sure to backup your current ROM in your storage media. You need to make sure that you have your old ROM in case the installation goes wrong. Using Custom Recovery, you can backup you complete ROM. The backup ROMs are stored in a folder depending on the type of Custom Recovery used.
That's it MIUIers, I will be posting tutorials on "Custom Recovery" and "Backing up your IMEI" very shortly. So, make sure to check them out in case you have any doubts. Keep Using MI services because we –
Always believe that something is about to happen.