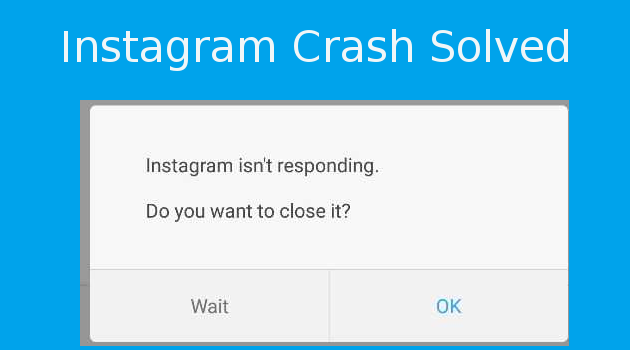 Instagram Where you share your pics, Nowadays many users face crash issues in there Instagram app. Don't worry, you can easily solve this problem in your Xiaomi mobile.  No matter which phone you are using. This crash issue solved in all Xiaomi Mobiles like Redmi 1S, Redmi 2 / Prime, Redmi 3S / Prime, Redmi note 3, Redmi note 4G, Mi 2, Mi 3, Mi 4, Mi 4i, Mi 5 etc.
Why you face Instagram Crash in Xiaomi :
There might be several reasons when an app crash in your mobile. may be low memory space available on your phone. slow internet speed, connection timeout. outdated version of Instagram is also causing the crash. If you recently update your Xiaomi mobile with MIUI version then this is also a reason for your Instagram crash. So here are so many factors which are effect Instagram crash.
Solution for Instagram Crash :
Follow below tips to avoid Instagram crash in your android mobile :
Update your Instagram App :- If you are using old version of Instagram then chances are high for app crash. So update your Instagram app.
Reinstall Instagram App :- If you still facing crash issue then reinstall Instagram App.
If you faced this issue because of MIUI version update then follow  below steps
Open settings
Installed apps -> Instagram
Clear the data and cache
Restart your Device into Recovery mode and clear only CACHE.
If all above not work then please reset your phone. and try with the fresh installation. Above tricks also work with Redmi note 3. Which face crash issues in Instagram App.