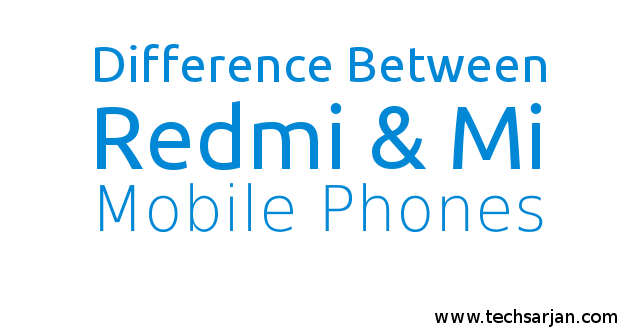 Hello MIUIers, hope you are doing well. Xiaomi, there is no need to the introduction of this name. We all know about Xiaomi because we surely stand up in the queue while flash sale at Amazon India /Flipkart.  Some peoples still confuse in Xiaomi pronounce and their various names So Today we talk about the difference between Xiaomi phone names which are commonly used in India like Redmi Mobiles, Mi Mobile, Xiaomi Mobile etc. Many peoples still confused they still think Redmi is a company which makes phones. So we talk about every name which is related to Xiaomi no matter which is brand name or model name or phone series name. So users can easily understand what is Redmi? What is Mi and What is Xiaomi?
So here we start with Company name pronounce. This Xiaomi name is hardly in pronounce that's why company buy new domain name www.mi.com before entering in Global market. Few peoples called zhow-mi instead of shao-mi. The right product of Xiaomi is shao-mi.
Is Redmi is a Mobile Company?
No, Redmi is not a mobile manufacturing company. It just a name of budget phone series introduced by Xiaomi company. So don't think that Redmi is a brand. So please don't say I have Redmi brand set lolz.
The difference between Redmi & Mi:
As we earlier said Redmi is a budget phone series started via Xiaomi. Mi means Mobile Internet or you can say Mission Impossible. These words come from last two letters in Xiaomi. So you can Mi phones. Even Xiaomi also have Mi phone series like Mi Note 3.
Here you can say Mi Phone is a brand name (Even Mi also have phone series like Mi3, Mi 4, Mi 5, Mi 6). Redmi phone is just a variant name launched by Xiaomi (Mi).
Redmi is just a budget phone series like Mi Max series. Please clear Mi Max is not a brand it just a phone series for big screen mobiles.
Every smartphone manufacturing company target various customers. So in Xiaomi case, they target middle-class customers via their budget phones like Redmi 1S, Redmi 2, Redmi 3s / Prime, Redmi Note 3, Redmi Note 4 etc in under 15k segment.  They also have another phone series called Flagship phones like Mi 3, Mi 4, Mi 5, Mi 6 above 25 k segment.
So if you thinking Is Redmi & Mi mobiles are same then above things clear your doubt.