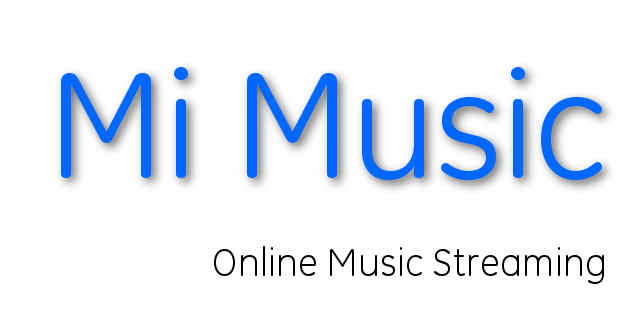 Hello MIUIers, hope you are doing well. Today we talk about the latest MIUI music app update. As you know now Xiaomi introduced a new update in the native music app, now you can listen and enjoy all latest songs without download in MIUI music app. We all love MIUI because we enjoy all features without any third party apps like app lock, data saver, data hiding, message hide, dual app, second space etc. So in this sequence, now we don't need to use any third party music app (Jio music, gana.com, wynk music etc ) to listen songs. Here now you can enjoy all latest new songs in inbuilt mi music app. Here we discuss, how to upgrade Mi Music app for online music stream, How to use this updated app, how to download these online songs to listen offline mode and how to make ringtone through Mi music app.
What is Mi Music & How to upgrade the latest version to stream music online:
Mi Music, is a native app in MIUI. In order to listen locally stored music in MIUI, you need to open MIUI music please or you can say Mi Music. Now Mi Music has online music services you can listen any song without download. online music available on Mi music in association with Hungama Music. As you know Xiaomi already partnered with Hungama music, All new phones have 3 months free subscriptions. Here you can all the songs without any advertisement. You can also download these songs.
How to get free Hungama music subscription in Xiaomi Redmi Phones?
Ans. If your phone new purchased then you may be applicable for 3 months free subscription from Hungama Music.  This offer available for selected models. Eligible Devices: Mi MIX 2, Mi A1, Mi 5, Mi Max, Mi Max Prime, Mi Max 2, Redmi Note 3, Redmi Note 4, Redmi 3S/ 3S Prime/ 3S+ (offline exclusive), Redmi 4A, Redmi 4, Redmi Y1, Redmi Y1 Lite,Redmi 5A ,Redmi Note 5 and Redmi Note 5 pro.
Just Download Hungama music app from Playstore and log in with Mi account details. Now if you are eligible then 3 Months subscription added by the system.
But now don't need to worry, Xiaomi brings Hungama music in Mi Music, don't need to install any third party app. Our Mi Music is enough to handle all these tasks.
How to update Mi Music app to listen songs online?
As you know, Mi Music app not available on Google Play store. So you won't able to get the updated version on Play Store. Don't need to worry. Xiaomi has another solution for you. In MIUI 9, You Mi Apps launched, This is also a app download source. Here you can download all the apps which also available on play store. In this App store, Our Mi Music app available. Just search Music and then update the app. Once the app updated in your mobile then you are able to listen songs online in Mi Music. Mi Music stream available in the latest version 3.1.15i
I am not getting online music option in my Xiaomi mobile. what to do?
You don't need to do anything. Just update your Mi music app from Mi App store and enjoy online music streaming in your Xiaomi Redmi Mobile.
How to Listen new songs in Mi Music App:
Just open your updated Mi Music app and a music stream icon available in right side bottom. tap on this icon and now an online stream page appears like youtube or any other streaming app. Now choose your song and play. Most of the songs have Lyrics, so you can enjoy lyrics as well.
Can I download online streaming music for offline mode?
Yes, you can download these songs and stored locally but you need to subscribe Hungama Music and buy a plan. Once you bought a subscription plan then you can enjoy music download and can store music offline on your phone and can also transfer to your friends.
Mi Music App available for all Xiaomi devices no matter which is Redmi 2, Redmi 2 prime, Redmi 3S, 3S Prime, Redmi 4, Redmi 5, Redmi Note 3, Redmi Note 4, Redmi Note 5, Redmi Note 5 Pro, Mi Max, Mi Mix, Mi Mix 2, Mi Pad etc. You can enjoy all music in any device. Now there is no need to install Jio Music. Enjoy unlimited songs streaming free with Mi Music inbuilt app.